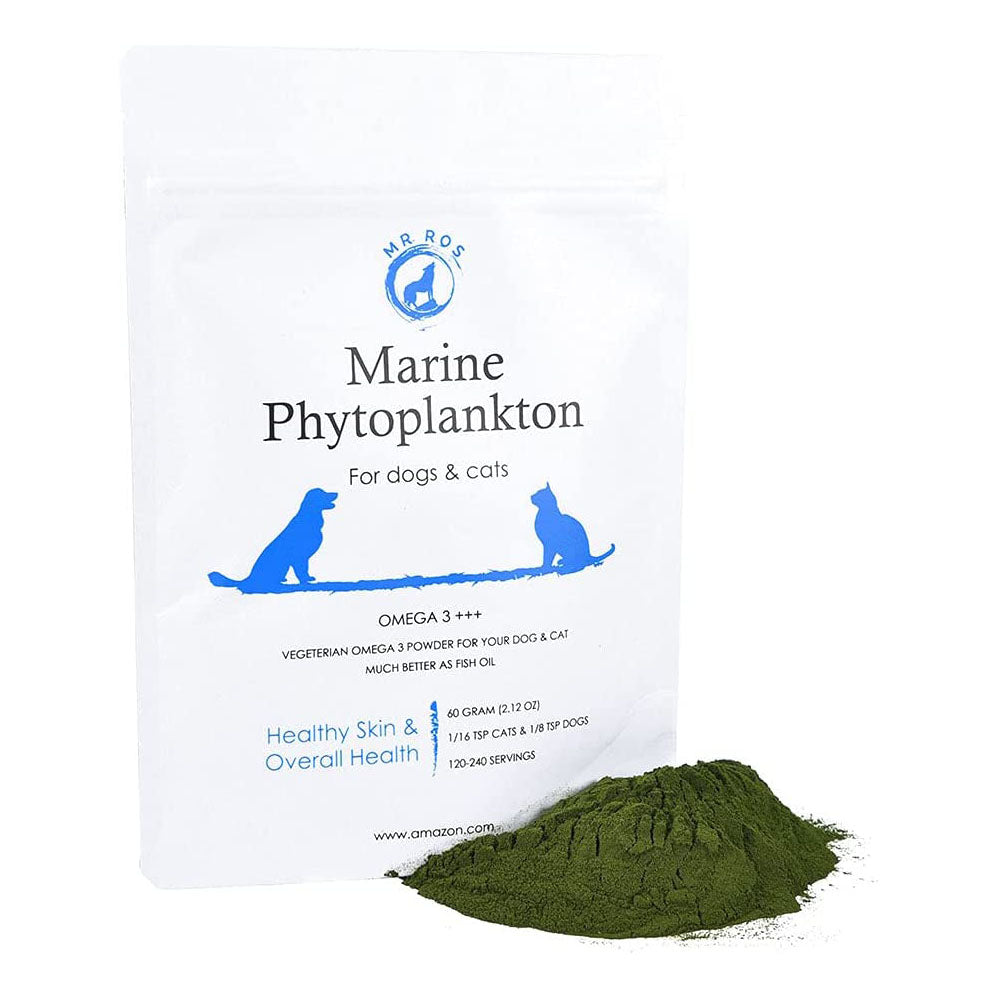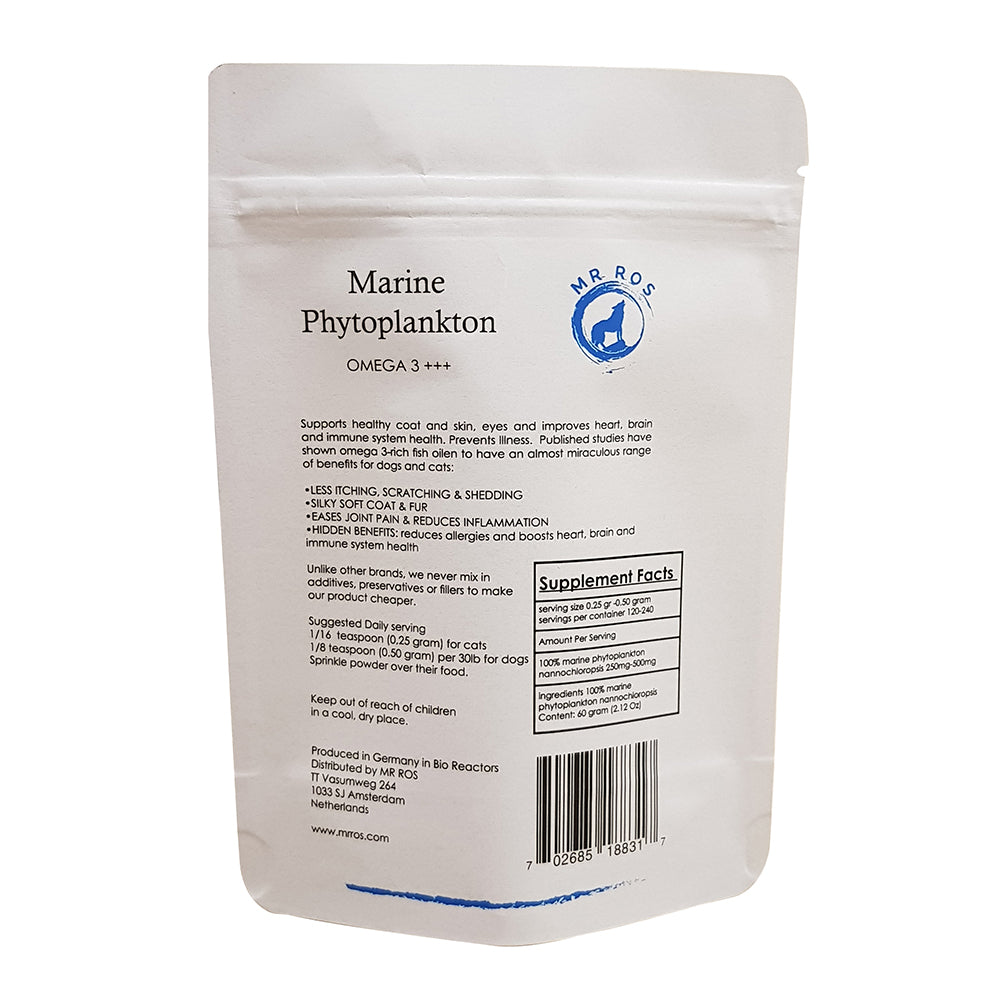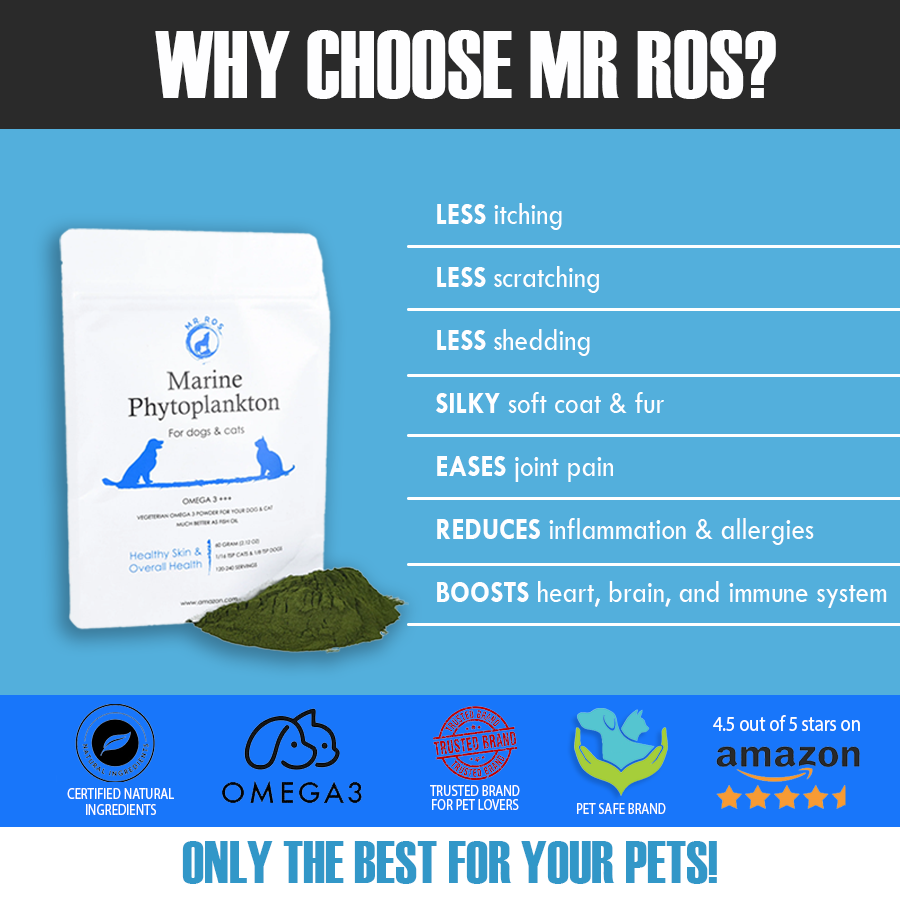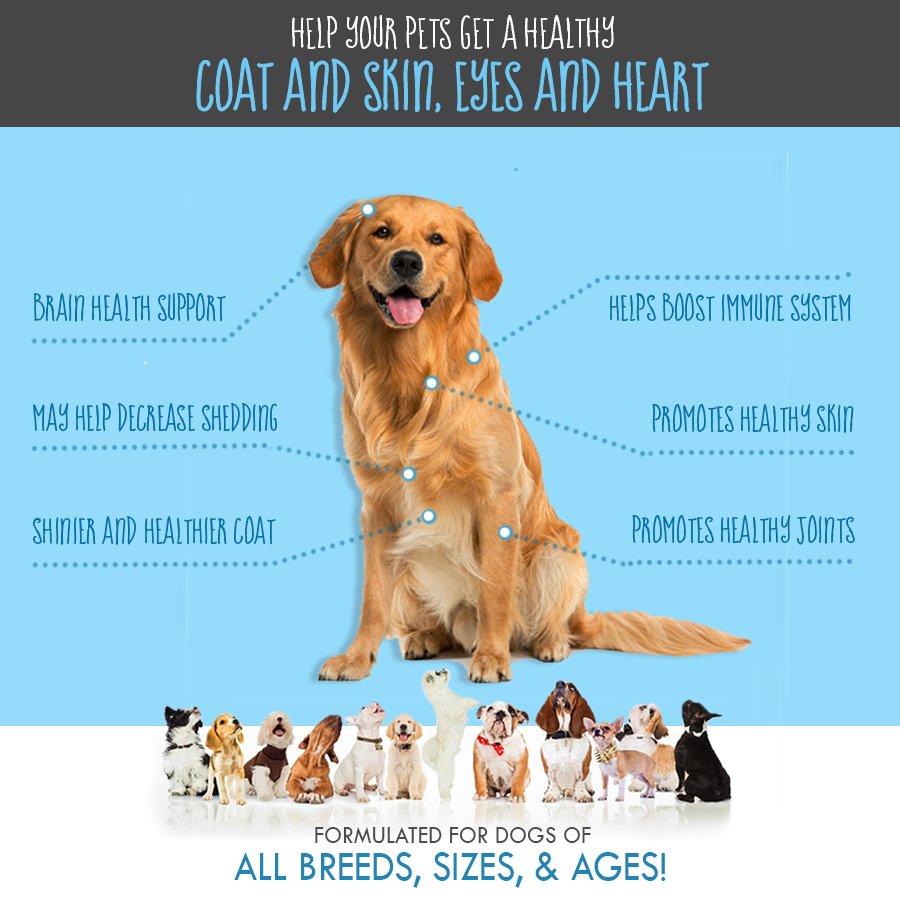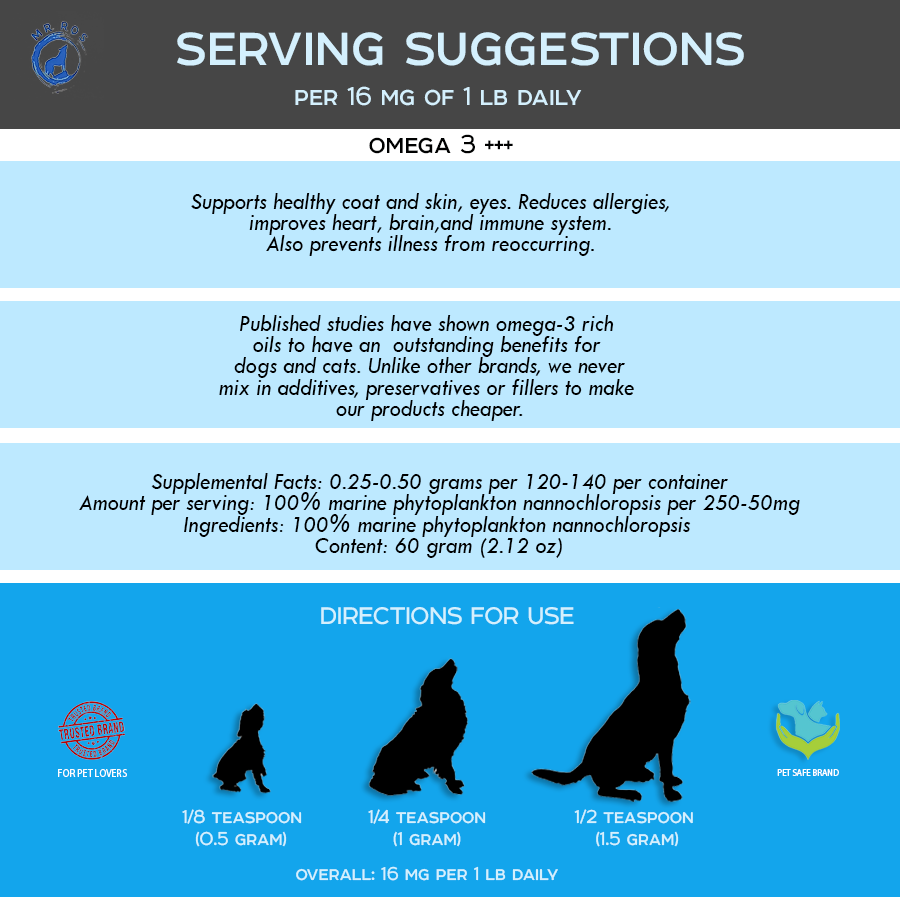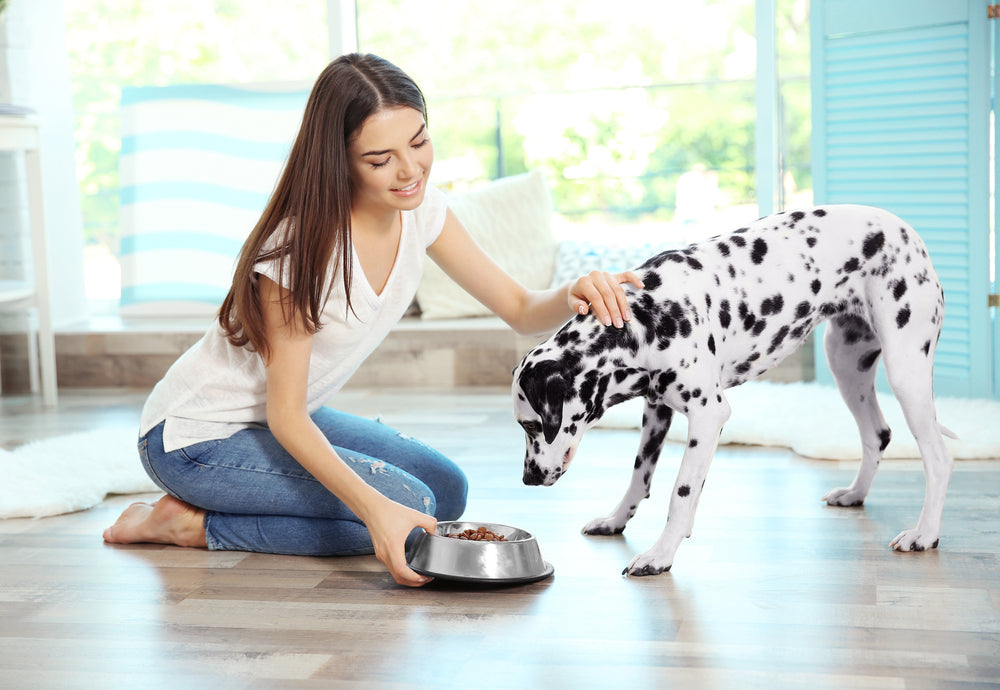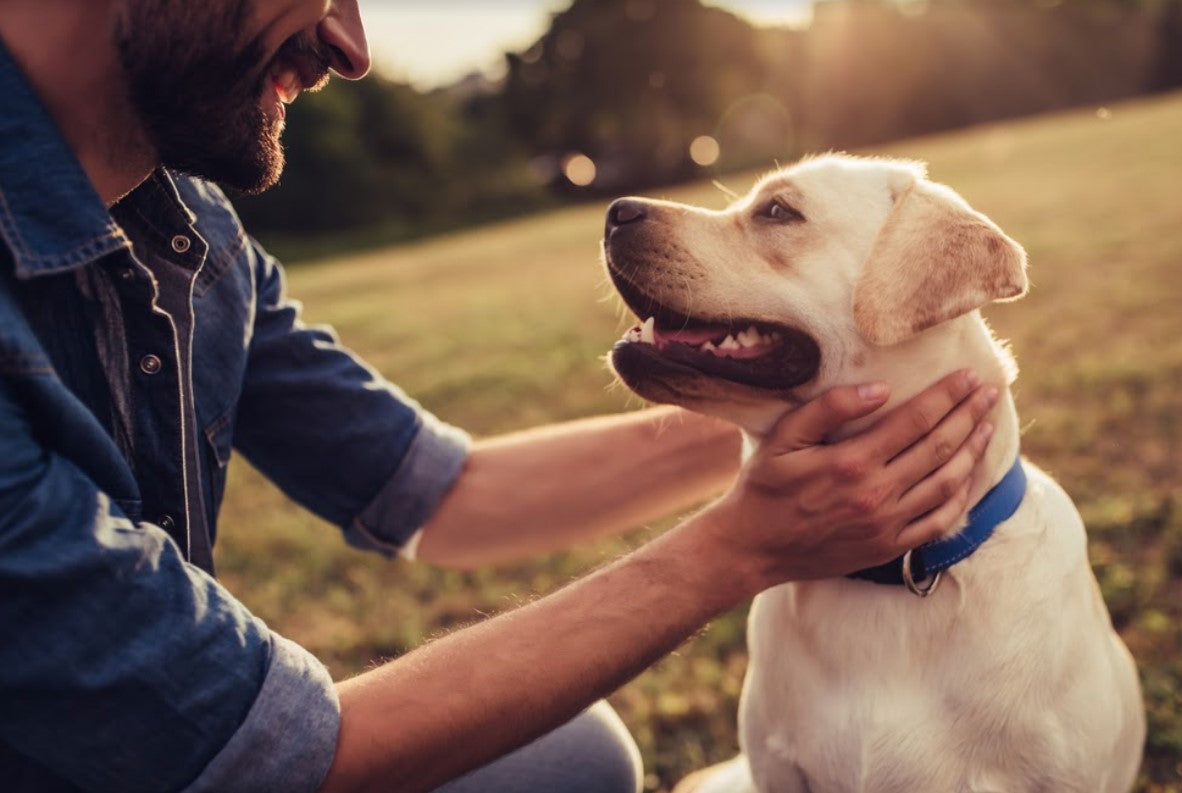 Marine Phytoplankton with Omega 3, Vegetarian Powder for Dogs & Cats
SKU: MPpets60gr
Introducing our remarkable Marine Phytoplankton with Omega 3, a vegetarian powder specially formulated for the well-being of your beloved dogs and cats.
Derived from nutrient-rich marine sources, this unique supplement offers a plethora of benefits. With its potent blend of marine phytoplankton, it provides a natural source of omega-3 fatty acids, essential nutrients, and antioxidants, supporting optimal health and vitality for your furry friends.
Our vegetarian powder is thoughtfully crafted to ensure it meets the nutritional needs of your pets while adhering to a plant-based lifestyle. By incorporating this supplement into their diet, you can promote healthy skin, a shiny coat, improved joint function, and enhanced overall well-being.
Give your pets the gift of vitality and nourishment with our Marine Phytoplankton with Omega 3 Vegetarian Powder. Let them thrive with the power of nature's marine wonders. Elevate their health, one scoop at a time!
---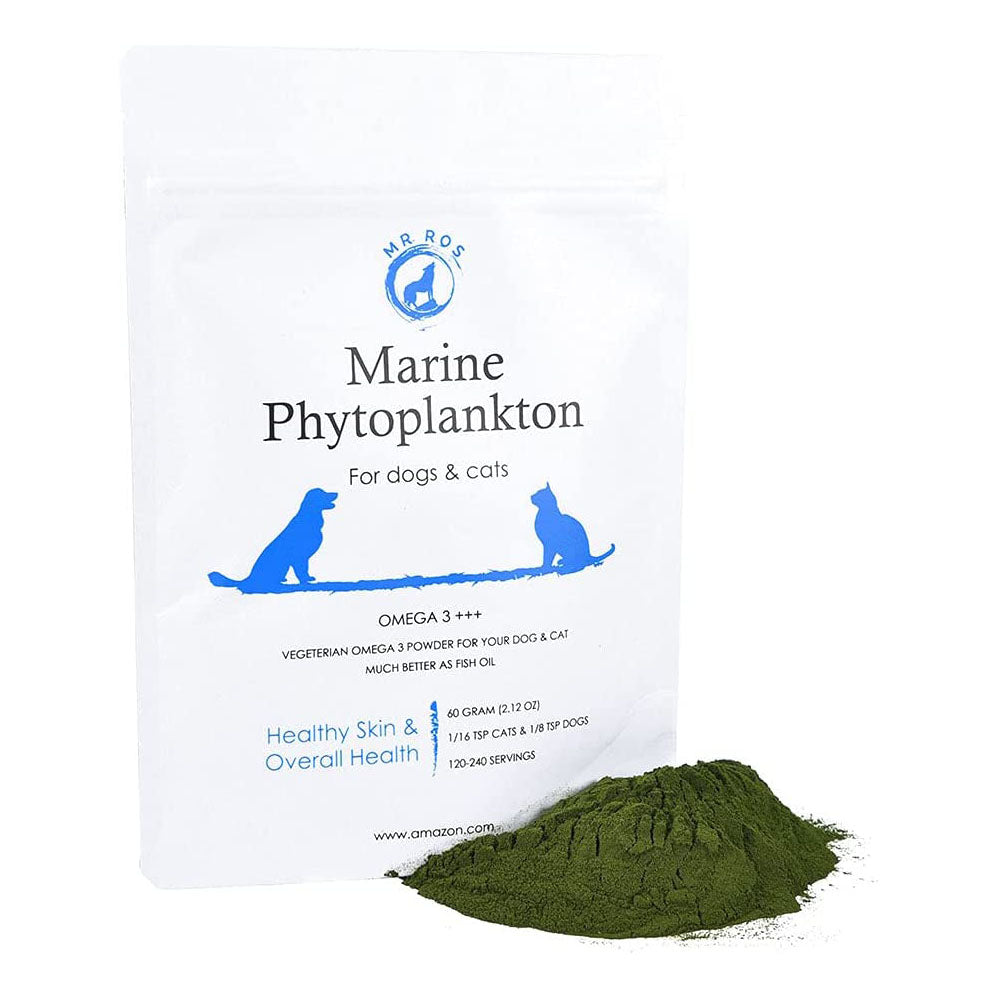 Why Marine Phytoplankton?
With our sustainably farmed phytoplankton exceptionally high in nutrition and vegetarian omega 3 for pets, you may transform your cat or dog into a robust pet with healthy skin, eyes, brain, and heart; nurture them with a shiny and glossy coat and improve their immune system!
Lessens itching, scratching, and shedding.
It also helps reduce your pets' joint pains, arthritis, inflammation, and allergies.
A powerful antioxidant that helps avoid many serious health issues.
Helps to form red blood cells
A PURE AND NATURAL SOURCE

Mr Ros marine phytoplankton is a high-quality source of pure and natural essential nutrients for the body and mind. Mr Ros Marine Phytoplankton is harvested from our sustainable algae farm in the Netherlands and directly packed, unrefined, and with no additives. It is grown in water that is extracted from an ancient subterranean seawater aquifer, free of pollutants. No pesticides or herbicides are used. The result is pure, premium-quality marine phytoplankton full of health-boosting vitamins, minerals, and antioxidants.
Is a source of Omega eicosapentaenoic acid (EPA)
Is a source of antioxidants
Helps to form red blood cells
Helps in the normal function of the immune system
Helps in energy metabolism in the body
Helps to maintain the body's ability to metabolize nutrients
Helps to balance the body's pH levels
This product has no reviews yet.